"Creative Synergies for Liberal Arts Colleges and R1s"
Biography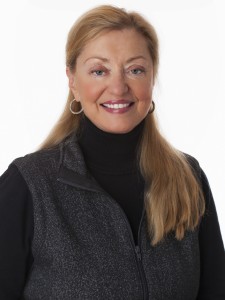 Jill Beck has served as the 15th president of Lawrence University since 2004. She is the first woman to hold the position.
During her presidency, Beck has focused on raising Lawrence's national profile; increasing the number and spectrum of individualized learning experiences for students; fostering collaboration between the fine and performing arts and the traditional liberal arts and sciences; cultivating a desire for environmental sustainability on campus; creating greater diversity in the Lawrence community; and engaging alumni, parents and friends of the college to enhance educational experiences.
Beck introduced the Lawrence University Fellows in the Liberal Arts and Sciences program in 2005. The innovative postdoctoral teaching fellowship initiative is a national model for preparing cohorts of aspiring professors to achieve excellence in teaching and scholarship.
In 2007, she organized and hosted "Tutorial Education: History, Pedagogy and Evolution." The conference attracted education leaders from Oxford University, Williams College, St. John's College of Annapolis, the College of Wooster, Sewanee, the University of the South and Sarah Lawrence College for an examination of current practices in tutorial education at Oxford and leading U.S. liberal arts colleges.
Forbes.com named Beck a "barrier breaker" in 2009, one of 15 female college presidents on its list of America's 50 Best Colleges.
Three years ago, she established the LU-R1 program, creating research opportunities for students to collaborate with scientists at R1 institutions, many of whom are Lawrence alumni.
Under Beck's leadership, Lawrence implemented Senior Experience. A bookend to Lawrence's nationally recognized Freshman Studies program, Senior Experience engages graduating seniors in projects that demonstrate proficiency in their field of study.
Beck serves on the Associated Colleges of the Midwest Board of Directors and is a member of the Higher Learning Commission's Peer Review Corps.
Prior to Lawrence, Beck served eight years as dean of the Claire Trevor School of the Arts at the University of California, Irvine.
She has been recognized with the Disney Corporation's Jack Lindquist Award for Innovation; the American Red Cross Clara Barton Award for humanitarian service in the arts; and the University of California, Irvine, Medal, the university's highest honor, for visionary leadership in building community.
Beck received a bachelor's degree in philosophy from Clark University, a master's degree in history from McGill University, and a Ph.D. in theatre from the City University of New York.
Presentation
Historically, colleges and universities in general have operated with a great deal of independence. Some of this autonomy has been positive, because it has helped to guarantee academic freedom. An excess of isolation, however, has prevented the institutions that compose the not-for-profit spectrum of American higher education—community colleges, tribal colleges, state universities, private colleges, and research universities—from collaborating to leverage their resources, avoid excessive redundancy, and reap mutual benefits. Can schools that represent different segments of higher education work together on the development of students and faculty, in ways that would disrupt the normal competitiveness between these institutions?
Beck's talk will focus on two innovative types of partnership between liberal arts and R1 institutions that are mutually beneficial and reciprocal; a win-win for both sides.