"What's Advising Got To Do With It?"
Biography
Br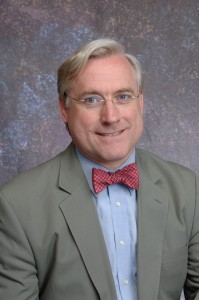 adley Bateman, the provost, is the chief academic officer of Denison University.  The Office of the Provost is responsible for the curriculum and the faculty of the University.  The responsibilities of the Office of the Provost are carried out through the oversight that the office exercises over the governance system of the University, including:
President's Advisory Committee
Academic Affairs Committee
Personnel Committee
Faculty Development Committee
Academic Standing Board
Assessment Committee
Information Technology Advisory Committee
Election and Selection Committee
In addition, the Registrar and the directors of the Athletic Department, Denison Museum, Information Technology Services, and the Library report directly to the Provost.  The Office of the Provost co-ordinates the work of the department chairs.
Mr. Bateman was recently named President-elect of Randolph College, a private liberal arts college in Lynchburg, Virginia
Presentation
Why is academic advising important to liberal education? What role should it play in liberal education? Many people will assume that its role is not different than it is in any other kind of education such as business education or engineering education. If you imagine that advising is only about making sure that students have enrolled in the course they need to meet their graduation requirements, then you might be correct. But advising is much more than checking off students' courses against a list of graduation requirements. In fact, that understanding of advising completely misses the point.