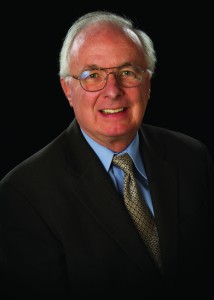 Biography
David Burrows was appointed Lawrence University's provost and dean of the faculty in March, 2005 and serves as the college's chief academic officer and principal administrative officer, shaping and directing its educational mission.
Prior to joining the Lawrence administration, Burrows spent eight years at Beloit College as dean of the college and vice president for academic affairs. A native of New York City, Burrows was a faculty member at the State University of New York at Brockport for eight years and spent 17 years at Skidmore College, including three as associate dean of the faculty.
A cognitive psychologist, Burrows earned a bachelor's degree in psychology from Columbia University and a master's degree and Ph.D. in psychology from the University of Toronto. In addition to his administrative duties, he annually teaches the course "Principles of Psychology."
Burrows will introduce speakers and facilitate discussion at the TEDxLawrenceU conference.